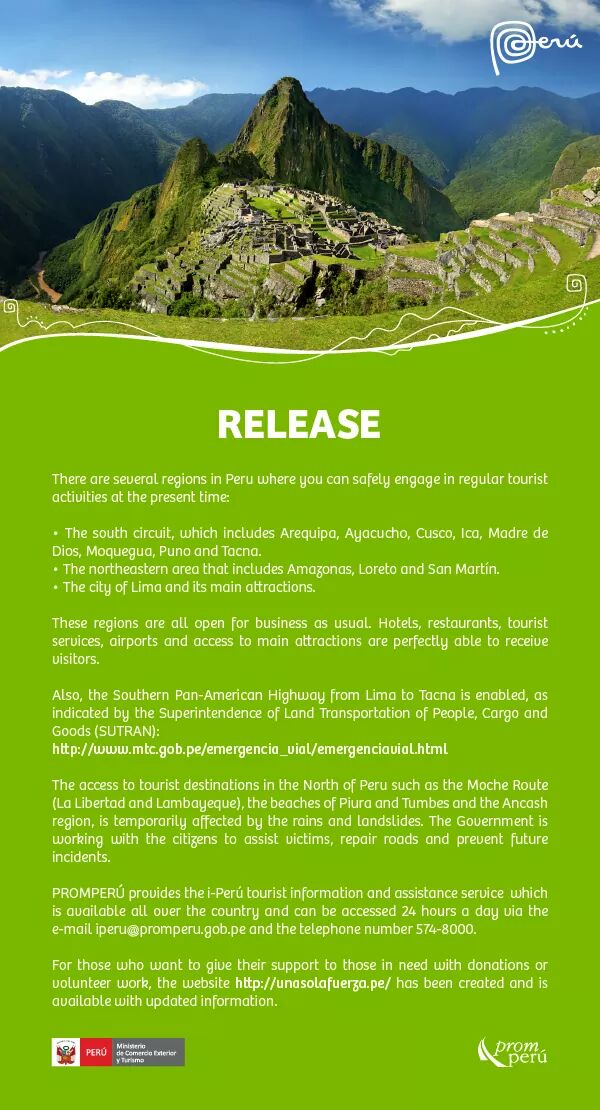 The situation due to heavy rains and flooding in many regions in Peru is dramatic.
Many people lost their home and are relying on external support to get vital items like clean water, food, medicaments, …
The LIMA district was also hit, and cities like Cieneguilla are suffering from the infamous huaicos (mudslide).
We are supporting those people and trying to help by bringing to them supplies during each weekend.
If you want to support them too, you can contact us and  we can tell you what kind of supply you could bring along when coming to Peru.
Our Bed&Breakfast is safe, clean and away enough from any river. We can welcome you as usual, and you can also travel to Cuzco safely as this area did not suffer from el niño.
Looking forward to welcome you !
Kike's family